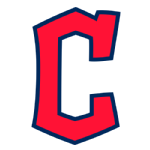 By Bryant K. Kizer
Indian Fever is still going strong.
Francisco Lindor and Danny Salazar lead the Cleveland Indians to a 5-1 victory over Kansas City Royals.
Lindor went 3-for-4 with a homer run and four RBI's. Salazar was like a lighting rod. He tossed a four-hitter, struck out six in seven innings. He gave up a home run in the seventh inning.
With the victory, the Indians, who are back at .500 at 72-72, are just four games away from the Houston Astros (77-69) who control the second and last position in the wild card race. The Astros lost to the American League West leader Texas Rangers 14-3.
Lindor hit his ninth homer of the season in the first. He then had a two-run single in the second and an RBI single in the fourth.
The Indians will try to win the series tomorrow as they ace Corey Kluber (8-13, 3.41 ERA) returns to the mound against the Royals (85-60) Yordano Ventura (11-8, 4.42 ERA).