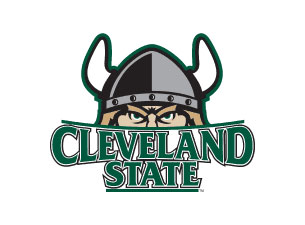 Cleveland State beat Northern Kentucky 62-58
By Bryant Kizer
Sports Reporter
Without their double-double starter, Gary Waters had to look to somewhere else for scoring and rebounds.
He found that and more in the Vikings 62-58 victory against Northern Kentucky.
With Demonte Flannigan out with a concussion, the Vikings got 19 points from freshman Rob Edwards and 15 points from sophomore Kenny Carpenter.
"We had to do three things. We had to take care of the basketball, limited our fouls and hold them to sixty points. We did that today."
The Vikings snapped their three-game losing streak and improve their position in the Horizon League's standing heading into their last game of the season.
They were tied for the last spot in the league at 3-13. Another victory on Saturday at the Q against Wright State (11-5 HL, 17-12) will help their position in the seeding.
With the Vikings averaging a league-worst 61 points a game, missing Flannigan was harsh.
"He has got to go through the concussion protocol. I hope he can play on Saturday."
The Vikings led 31-24 at the half. Carpenter, a 6.4 per game scorer, had 12. The Vikings defense held the Norse (5-12 HL, 8-20) to 26 percent shooting in the half.
The Vikings are 7-2 after leading at the half.
The seven-point lead did not last very long. The Vikings went up by nine on two free-throws by Carpenter. Then the Norse went on a 11-0 run. On the strength of two three-pointers by Tyler White. White is one of Norse's leading scorer with 11 points a game. He finished with 11. But, White an 81 percent free-throw shooter, missed all four of his.
The lead changed a handful of times down the stretch.
The Vikings with the ball and the lead at 58-57 got a huge offensive rebound by junior Aaron Scales. That led to a lay-up by junior Andre Yates.
"That was the biggest rebound of the season," said Waters. "That extra possession led to two points."
The Vikings also got nine points from Yates and eight points from senior Vinny Zollo and freshman Jibri Blount.
"That was big-time minutes from Blount. He only practice one day, and he played 20 minutes," said Waters.
Blount, from St. Vincent- St. Mary and the son of former NFL Hall of Famer Mel Blount, also grabbed four rebounds, two blocks and two steals.