Indians fall to the Rays 5-1
By Bryant K. Kizer
Sports Reporter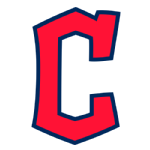 Cory Kluber was great again, but as usual the Cleveland Indians bats were not.
The Indians fall to the Tampa Bay Rays 5-1 in St. Pete.
Klubler went deep into the eighth inning before being chased after a two-run home run by Logan Forsythe.
Until that point, Kluber, who threw 109 pitches, had the Rays baffled. He strucked out six and he gave up only one run on three hits and one walk.
However, Indians only run was provided by Fransico Lindor's solo home run in the fourth.
The Indians only managed five hits off of Rays starter Mike Moore (0-0, 3.00 ERA). After seven strong innings, the Rays went to their bullpen and pitched perfect baseball for the last two innings.
The Rays (3-4) broke the 1-1 tied in the eighth with two two-run homers with two outs.
After Kluber was chased by Forsythe's two-run dinger. Cody Allen came in and walked Logan Morrison, who only had one hit in 21 at bats (.048) on five pitches. Evan Longoria tagged him with a two-run smash to left center field.
The Indians will try to get back on track tonight as they will send Carlos Carrasco (0-0, 7.20 ERA) to the hill against another Rays' left-hander, Drew Smyly (0-1, 6.75 ERA). First pitch at 7:10 p.m.